AENOR validates the 2021 annual sustainability report of the ZAL Port, executed with the criteria of the Global Reporting Initiative (GRI)
The sustainability report contains public information on the ZAL Port on its economic, environmental and social impact, both positive and negative in terms of sustainable development. This helps us to evaluate the progress towards the achievement of the objectives and commitments set. This year the information contained has been drafted in accordance with the Global Reporting Initiative (GRI) model, being validated by AENOR, the leading certifying company in Spain.
The Global Reporting Initiative defines economic, environmental and social performance standards so that companies can write and validate their sustainability report with objective criteria, by an external entity such as AENOR, this being an objective way of demonstrating the credibility of the information it contains.
From the ZAL Port and CILSA – management company of the ZAL Port – we are proud to offer a transparent vision of the sustainable performance of our company, and we appreciate the commitment of the interested parties to help us improve our transparency efforts. The #ADNsostenible campaign is currently underway on the social networks of the ZAL Port where we can show the different sustainability actions that we apply on a day-to-day basis.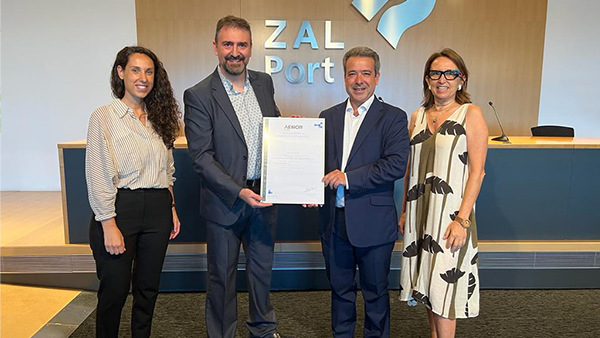 @ZALPortBCN
#ADNsostenible