ZAL Port is the intermodal logistics platform of the Port of Barcelona. Its aim is to attract maritime traffic with services of logistics infrastructure with added value to the goods. A real logistics hub and economic engine of the city.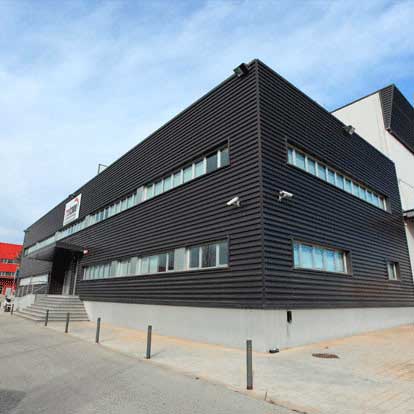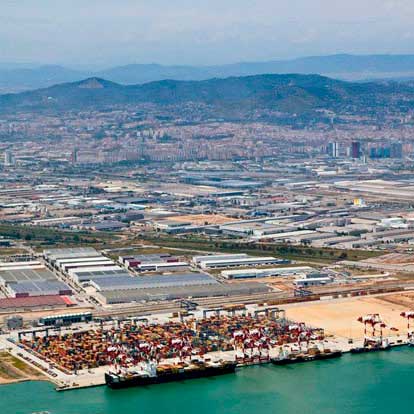 A model company in the sector.
ZAL Port has been the first port logistics platform established in Spain. Its development is a model and the term ZAL Port has become a generic term. 
Social priorities and services.
ZAL Port prioritizes services that promote employment, personal and family reconciliation. Its more than 100 companies support this commitment. It is a place where over 6,000 direct employees share their day to day and which provide services such as child care,  reducing the absenteeism a 23%. A success for businesses and families.
Renewable energy and the precautionary principle have been the main argument for the sustainability of ZAL Port. Always since a system of ethical and socially responsible management.
The attitude makes the difference.      
It has the largest logistical supply of the Iberian Peninsula and leads the Mediterranean container traffic. It is the gateway to southern Europe of goods coming from the Far East and Southeast Asia, encompassing the whole Mediterranean area: Southern Europe (Spain, France, Portugal) and North Africa (Morocco, Algeria, Tunisia). It is considered as the connection with America. Its sea terminal is the BEST.
The Port of Barcelona ZAL Port is the most important platform and logistics model of the Mediterranean. It promotes the integration of transport and distribution activities in manipulated post- industrial and pre- commercial, and other added values activities. A unique Logistic HUB for its high level of intermodality where your company will find the logistics base to expand its market.
Prat International Airport.
ZAL Port is next to the International Prat Airport (2 km). It has an Air Cargo Centre in growth with logistics companies specialized in air cargo.
Barcelona has an extensive network of roads and highways that connect to the main Spanish cities and Europe, and from ZAL Port you can access to the metropolitan network. 
Within a radius of 7 km around ZAL Port, there are three railway stations freight and in the future, there will be a multimodal own railway station.
ZAL Port is equipped with a cabling infrastructure of optical fiber to the companies facilitates the transmission of voice and data between themselves and with the outside, with telecommunications masts where several telecom operators offering their services.
Intermodality, a differential trait.