Services for goods and products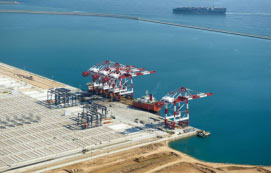 The Hutchison Port Holding (HPH) terminal of the world's largest container network has chosen Europe Mediterranean Barcelona as its location. With this expansion and the TCB terminal, both container terminals of the Port of Barcelona have a capacity of 10 million TEUs. With state-of-the-art equipment, strategic location, nGen operating system, 2,750 refrigerated containers, 80 (Ha) with 27 automated blocks.
Address: Avenue Estany del Port 91, 08820 El Prat de Llobregat (Barcelona) | Tel. + 34 93 508 44 40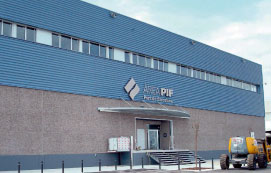 Quality service based on reliability, compliance with the transit time, cargo tracking, collaboration throughout the supply chain, more information and streamlining document processes of inspection. It integrates the sanitary and non-sanitary control facilities of the different border inspection services attached to Foreign, Animal and Plant Health and SOIVRE, which substantially speeds up the flow of goods subject to inspection.   
Address: Cal Patrici, 8 – 12, 08820 El Prat de Llobregat (Barcelona) | Tel. +34 93 298 21 68 | Hours: Monday to Friday: 8 am to 8 pm (public attention from 9 am to 7 pm)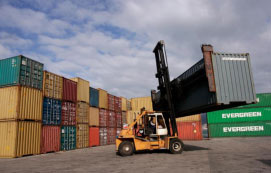 – Containers' storage.
– Rental of containers.
– Cargo consolidation center.
– Filling and emptying of containers.
– Handling and storage of full containers.
– Rental of machinery.
– Special transport.
Adress: Cal Malet, 11 – 13, 08820 El Prat de Llobregat (Barcelona) | Tel. +34 93 223 52 75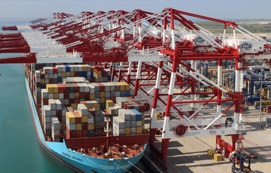 – Direct access to the multimodal network FF.CC. and Short Sea Shipping.
– Direct access to the new Tercat – Hutchison terminal.
– Direct rail services to Europe from the Port of Barcelona (Barcelyon Express, Barcetoulouse).