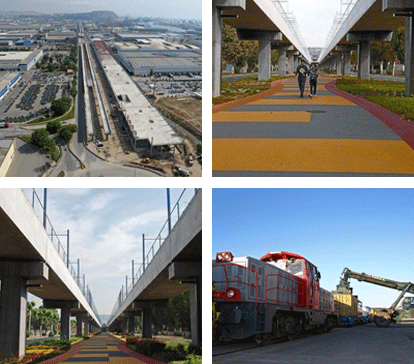 ZAL Port is involved in the monitoring committee of the environmental impact of the Port of Barcelona and it drives with other land managers and administrations, Comisión de Movilidad del Delta de Llobregat, the place where ZAL Port is located. It also participates and works in Mesa de Mobilidad to improve traffic and pedestrian access.
It manages and works in the continuous improvement of public transport, metro and bus lines. More than 2,500 people use 2 direct bus lines (88, PR4), metro (L10 Sud) and about 8,000 vehicles (cars and trucks) entering and leaving ZAL Port every day.
The rail access and the installation of future intermodal terminal will be ready soon. A boost for the sustainability and the expansion to cover the needs of the Port of Barcelona in the container shipping to Europe.
Accessibility and mobility as improvement.